The most innovative social entrepreneurs thought leaders, and change-makers in India have come together to form One citizen one plant. They are solving the two biggest environmental and social problems of food and farming faced by our generation.
One citizen one Plant is an initiative toward bringing awareness and empathy regarding not very popular yet very sensitive topics like ESG, Food security, agriculture, and many more. We believe there is a lot left on our part to give back to mother earth.
One Citizen-one plant was founded with the main goal of assisting farmers and addressing their most pressing issues. In addition, as part of our fervent efforts to address concerns with food security, malnutrition, poverty, and hunger, we also aspire to establish a varied ecosystem and sustainable communities.
We support an inclusive paradigm where everyone may take part in improving their life by altering their own thoughts and deeds in order to make the world a better place for all of us.
MR. NB NAIK
MR. ATCHUTA RAO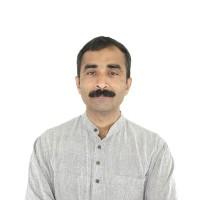 MR. LIJO CHACKO
MR. Sureddy Venkat Reddy
MR. D.Venkata Rao
MS. Vagdevi Cherukuri
MR. Shiva Koti Ram
MR. M.Rajesh