Welcome to
ONE CITIZEN

ONE PLANT
One Citizen One Plant is an initiative that seeks to increase understanding and affection for unpopular but highly sensitive topics such as ESG, food security, agriculture, and many others. We believe there is still much we can do to help Mother Earth.
The most innovative social entrepreneurs thought leaders, and change-makers in India have come together to form One citizen one plant.
It's Time to give Earth Back.
India is the seventh Largest country in the world, with the total area of 3,287,263 Square Kilometers.
One Citizen One Plant mission to plant 50 Plants for every Sq. Km 32.87 Lakhs + X 50 is Mounting 16.50+ Cr Plants By 2030.
Tree Plantation Drive On The Occasion Of World Rainforest Day.
Tree Plantation Drive on the occasion of World Rainforest Day: Inspiring Youth to Join the Global Nature Army..,
One Citizen one plant acknowledges and promotes young individuals who care about healthy ecosystems and the environment in which they live.
One citizen, one plant does not let the race of life get in the way of doing good. We appreciate, support, and assist them in any way we can to encourage them to continue their excellent work.
We will contact
Get a
call back
MR. NB NAIK
MR. ATCHUTA RAO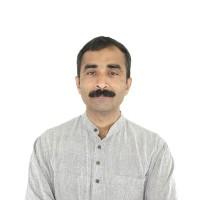 MR. LIJO CHACKO
MR. Sureddy Venkat Reddy
MR. D.Venkata Rao
MS. Vagdevi Cherukuri
MR. Shiva Koti Ram
MR. M.Rajesh